 
luxury box of 2 chocolate bars
A matter of the heart and of happiness, a matter of elegance and spirit, Maison Bernachon lets you taste life with passion...
Discover the box of two tablets with unique flavors resulting from the original and subtle blend of our 10 varieties of cocoa beans chosen from among the most noble from around the world.
Chuao bar: 62% dark chocolate Grand Cru from Venezuela & pepitos bar: 55% dark chocolate sprinkled with roasted bean shards.

Secure payment

QUICKLY DELIVERY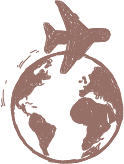 Delivery all over the world
Modes de livraison disponibles
Livraison standard - monde
Livraison standard - France
Retrait en boutique à Lyon
Retrait en boutique à Paris
Packaging

Téléchargements